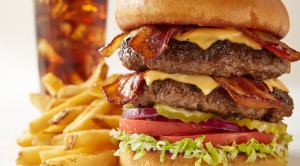 Welcome to the K COUNTRY Kafé !
Lewis Stokes is loaded down with prizes for you
when you Post To The Host!
Get your request in below and you will automatically be
qualified for today's Post To The Host prize!
Must be 18 or older to qualify for prizes.
One winner per household every 30 days.
One winner will be randomly drawn each day
– Monday through Friday –
and notified at the daytime phone number provided to us
in the registration form below.