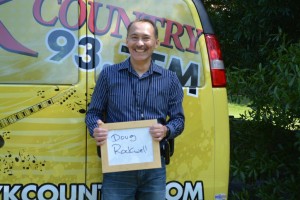 It's true… he only sleeps during daylight hours… and, apparently, fully clothed. Our very own Doug Rockwell brings you into the mix with the After Hours All Request Show weeknights from 7-10PM.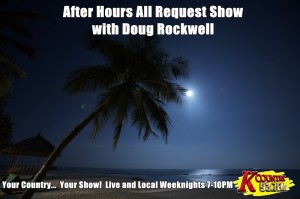 877-937-7883
That's the number to dial for your request! Too shy to talk to Doug?
E-Mail him! Or send him a message through our Facebook or Twitter page! You could even become part of the show as Doug Rockwell turns you into a special guest on his fun and fast-paced show!